I Won't Give Up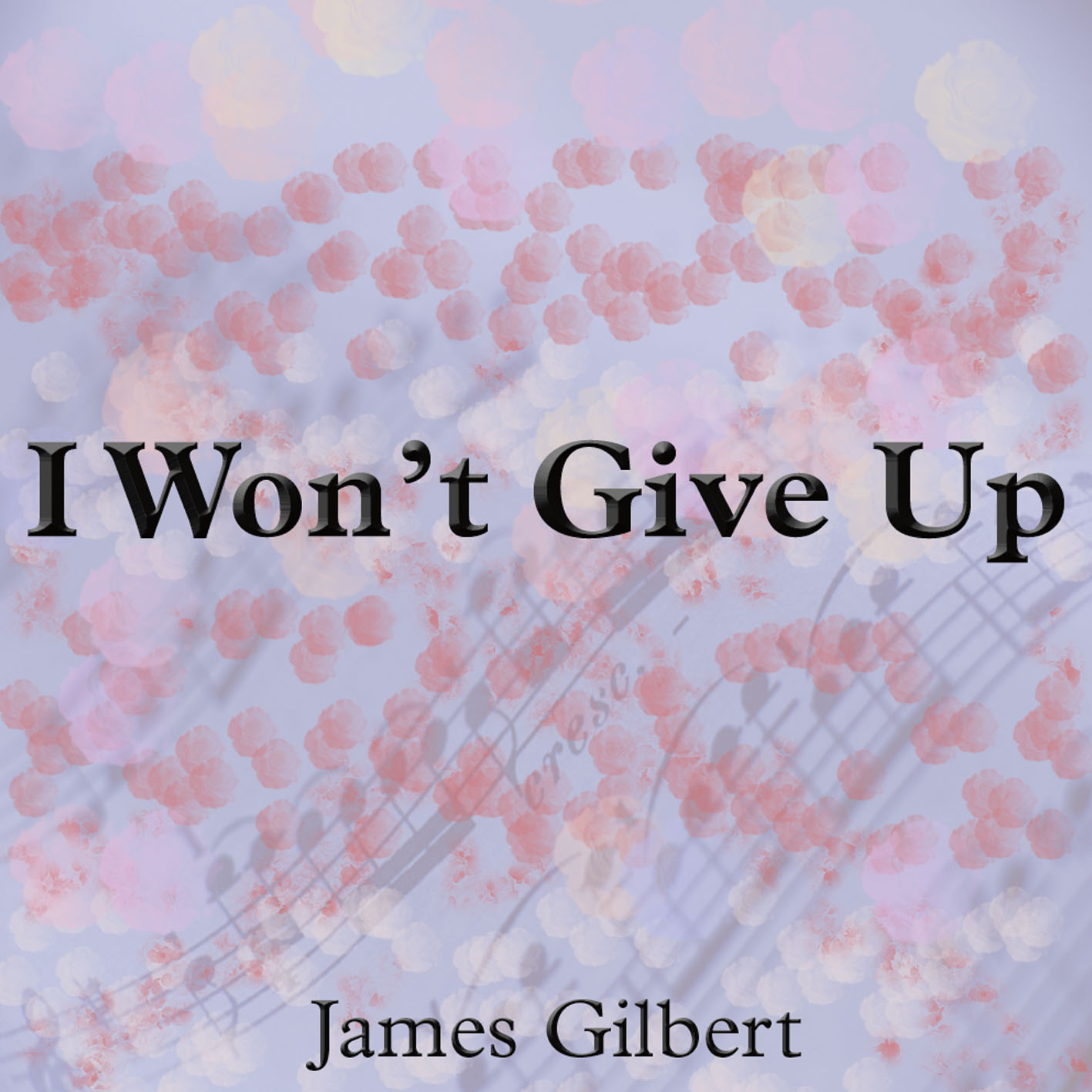 That is the title of my latest album. Available now in digital download from the sources listed below. The album is a collection of New Age titles, with pop, rock, jazz and electronica influences.
Track list:
I Won't Give Up
Somebody I Use To Be
Awakening
Give Me A Reason
Lead Us On
I Remember A Rose
Don't Stop Me Now
Waking Me Up
Trying Something Different
That's The Way
Most of the tracks were written for this album. Sheet music adaptations will be available on the website for most titles in the Summer of 2014. The track "Lead Us On" is already available in slightly different instrumentation.
The first two tracks have an ethereal, electronic feel with minimal percussion. In Awakening, some of the percussive elements take on a leading role along with the melody and the 'tinkle' sound (as an early listener called it). Give Me A Reason has a strong ambient feel with light percussion/rhythm and a memorable melody. Lead Us On is a little more pop in style with some comedic elements in the percussion. I Remember A Rose continues the Pop/New-Age/Electronic hybrid sound with a catchy melody and nice bass part. Don't Stop Me Now continues with more percussive/rhythmic feel than the early tracks. Waking Me Up returns some ambient feel with a folk-like feel to it. Trying Something Different returns to a more New Age feel, but with a noticeable percussion/rhythm part. It also as a Middle Eastern feel to it. To finish things out, That's The Way features a trumpet melody with a nice string and bass part to accompany it.
I hope you like it. If you do, please comment wherever you heard or purchased the album.
I will have samples on SoundCloud soon if they aren't already there. Click here
Here is a list of all the places you can find the album:
Spotify playlist:
[spotify id="spotify:user:jlg-gnv:playlist:7onHYckVkOhFiKTFqqxJHO" width="300″ height="380″ /]